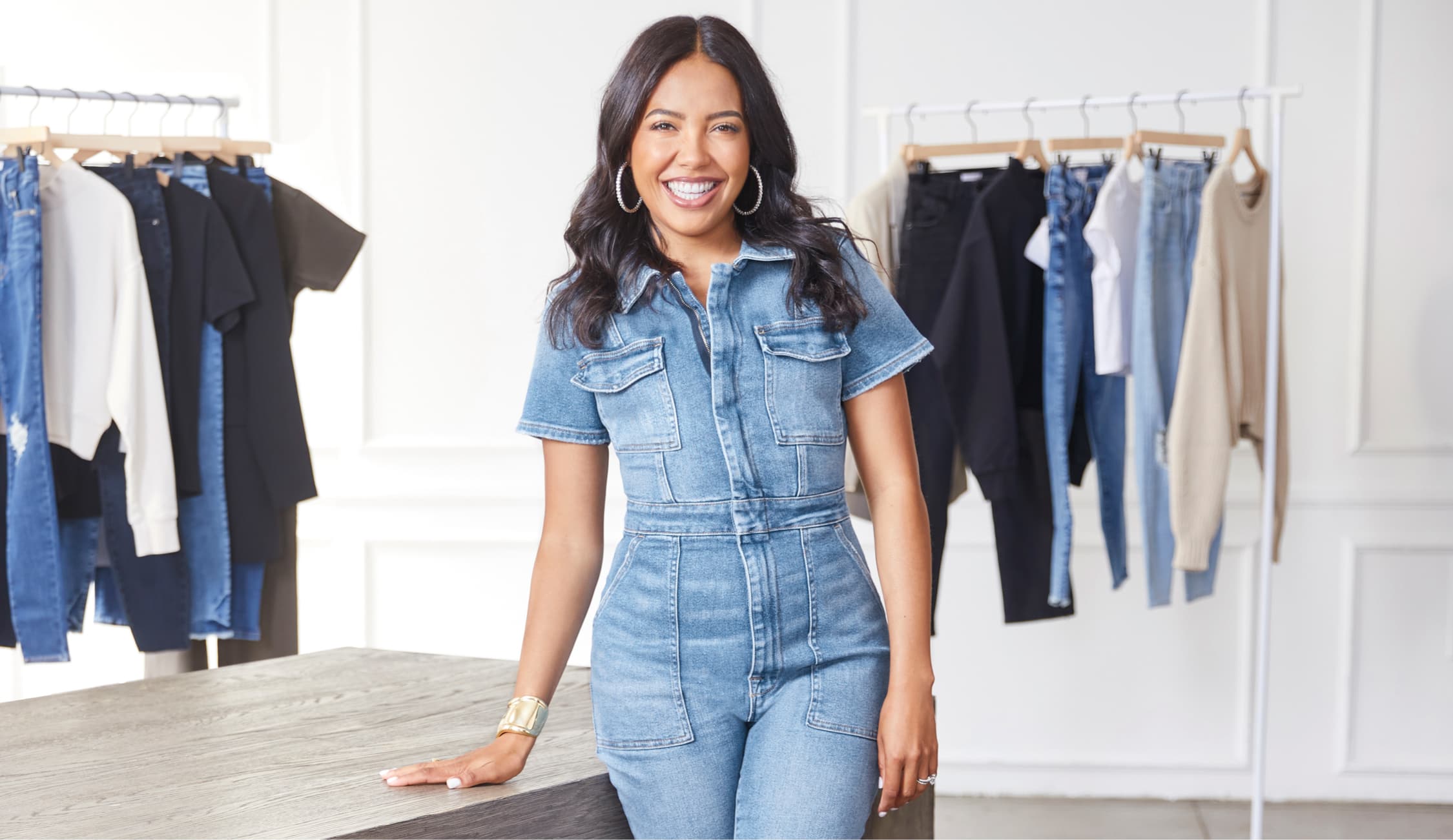 Denim guru, comfort connoisseur, thought leader, global advocate for marginalized women and CEO + Co-Founder of Good American. Talk about really good jeans. We had the chance to chat with Emma about the formula for the perfect denim, using her voice to do good, and moving forward.
EE: How was the shoot?
EG: Great! The team made me feel completely at ease. It's all very, come into our office and sit in this delicious chair and drink organic green juice. Not a typical appointment for a CEO!
EE: Favorite look?
EG: I love the jumpsuit. You can put it on no matter how you feel about yourself that day and be confident. It's also ridiculously comfortable.
EE: What inspired Good American?
EG: A conversation with Khloé Kardashian about what it means to be a confident woman. Having worked in the fashion industry for 15 years prior to founding Good American, I was hyper-aware of how a majority of women were being locked out of the style conversation. Women were dictated to—if you're a certain size, you need to wear a certain silhouette. But we want what we want, right? At Good American we've been on a mission from the beginning to be completely inclusive without sacrificing style.
EE: What makes the perfect pair of jeans?
EG: Our test is: do you want to wear these jeans as much as you want to wear our essential black leggings? For me, there is nothing worse than squeezing into a pair of jeans only to feel like I can't move. I don't want to be worn by my clothes. Great denim should help you feel comfortable inside and out.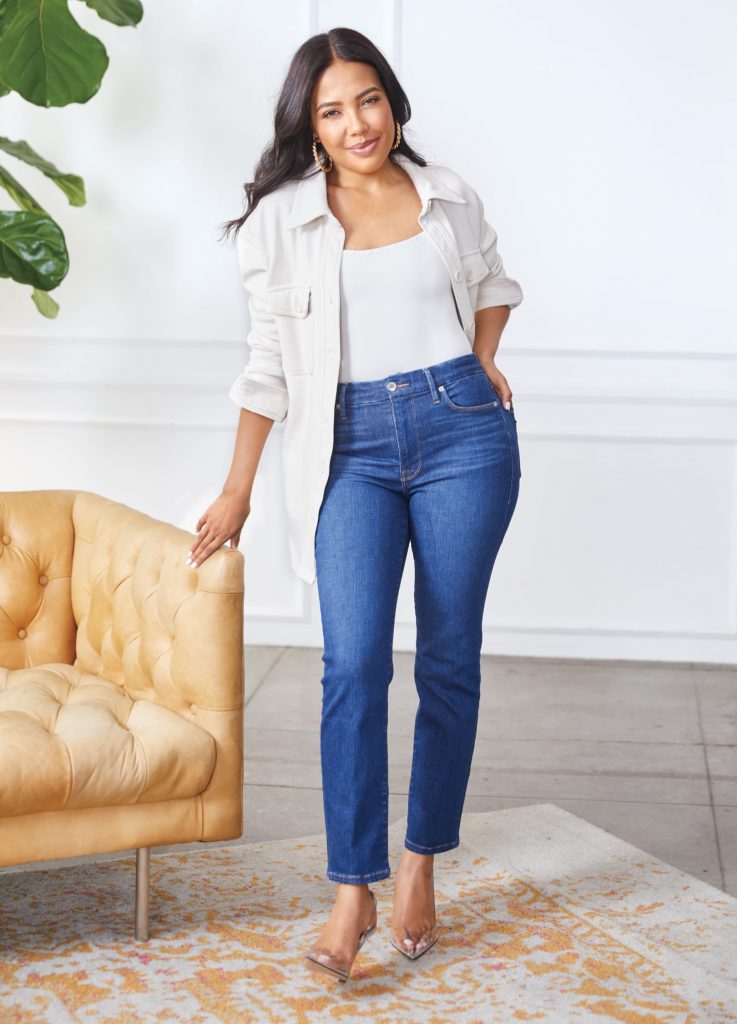 EE: What's the most important element of denim?
EG: It's all about the fabric, which means stretch is not the only element. Recovery is equally important, as in, the fabric returns quickly to its original shape. We also work really hard on perfecting fit.
EE: Do you have a go-to style uniform?
EG: Absolutely. Jeans (of course) and crisp white anything—a poplin top, a button down, or a soft tank.
EE: Let's talk about Women for Women International…
EG: I've been on the board for 8 years. It's an incredible organization that works with the most marginalized women in the world, women who have suffered unspeakable atrocities and loss. We help them work their way out of poverty by giving them life skills—how to access good healthcare, an understanding of basic finances, courses that teach them real ways to get back on their feet.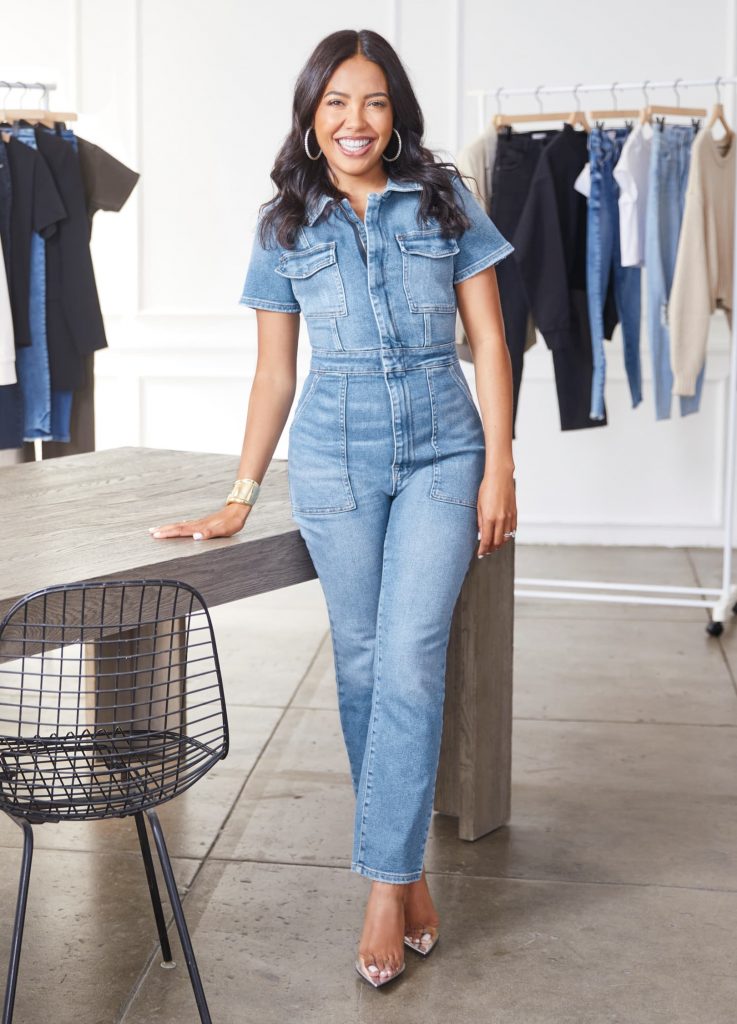 EE: At EVEREVE we talk a lot about keeping
an ever-forward mindset. What does that evoke for you?
EG: I think it's about constantly thinking beyond your own situation. I was raised with the belief that we live by an unspoken promise to treat people kindly and contribute to society. That means showing my own children the way forward, encouraging their individuality and being a good corporate citizen myself.
EE: What does it mean to be a good corporate citizen?
EG: To put your money where your mouth is, to pledge a percentage of profits to those organizations who share your mission and to use your voice to inspire and amplify positive change.
EE: How do you unwind?
EG: I read. I love, love, love to read.
Prediction: We expect to hear Emma's voice across multiple platforms in the future.
Shop all of Emma's favorites here and catch up on more conversations with women who inspire us in the Ray of Light series.