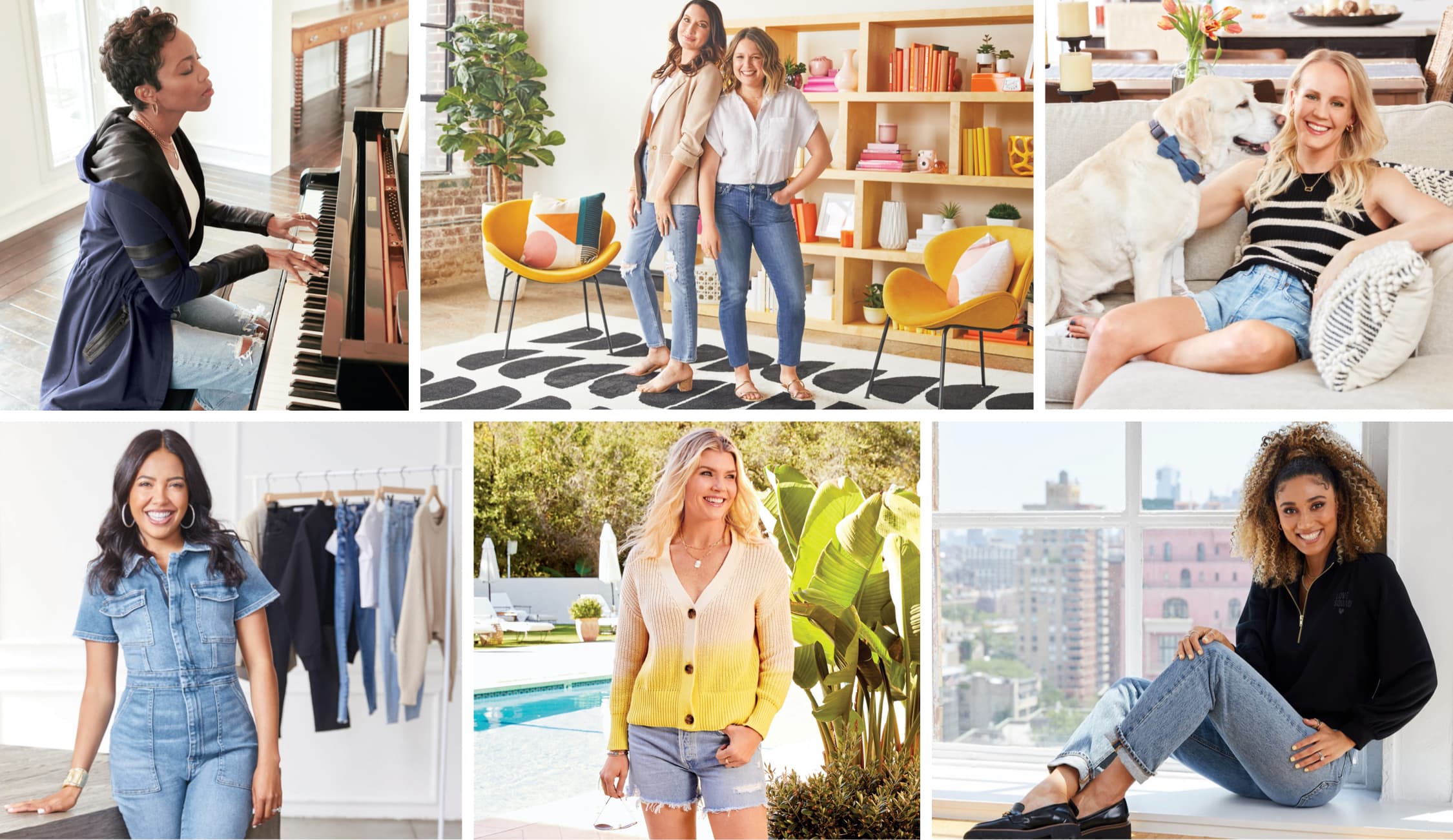 It's hard to believe another year is in the books! While 2021 continued to present challenges along the way, we are ending the year feeling so grateful for an immense year of growth here at EVEREVE.
This year, we shared our brand with new cities and states (hi, California and Florida!) thanks to exciting store openings, we continued to find great brands to bring into our curated fashion mix, and we had the opportunity to partner with amazing organizations and meet and feature incredible women along the way. The future looks bright and we are so thankful for each and every one of YOU for supporting us this year.
At our heart, we are a brand that believes in, is inspired by, and supports women. We want each and every EVEREVE customer to look and feel their best. And it's those qualities that we look for when selecting the women to feature in our Ray of Light column. This year we were honored to work with seven amazing women and it's worth featuring them one more time! And get ready, we've got some fantastic women lined up for 2022.
Heather Headley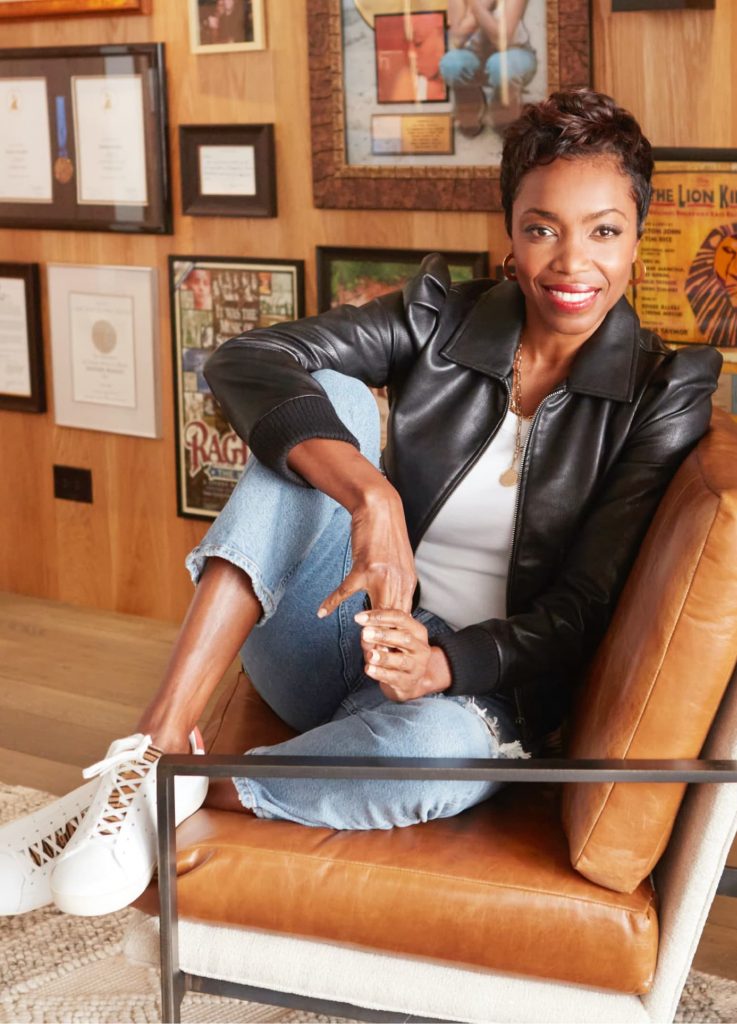 Back in January, we introduced you to Heather Headley, the Tony and Grammy award-winning singer, songwriter, producer and actress, who stars in Netflix's Steel Magnolias.
EE: Where do you find joy?
HH: In my family. In work. In music. In walking on stage and seeing people perk up knowing that someone took three hours of their day to spend time with them. That's service for me, when I've helped inspire everyone to get up on their feet and dance. It's a humble kind of joy. I also love time alone with my husband. But I crave personal time, too. So really, it's a triangle: time with my family, time with myself and spiritual time.
Read her full interview here.
Amanda Kloots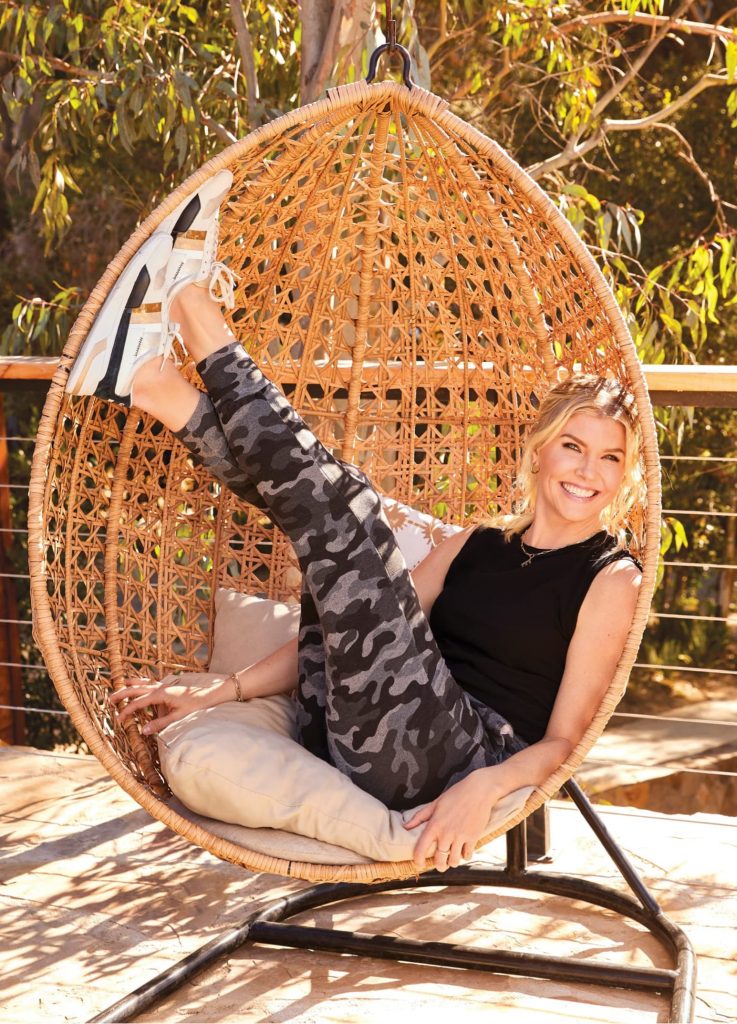 It's impossible not to be inspired by Amanda Kloots, an actress, Broadway dancer, fitness guru, mom and author, who tragically lost her husband, Nick, to COVID-19 in July of 2020.
EE: Given all that you have endured, how have you been able to maintain such resilience?
AK: I think resilience comes from feeling grateful. When you feel grateful, you're leading a positive life, even in the darkest of times. I really believe that saying what you're grateful for builds resilience. I'm not suggesting it's always easy, but you do the best you can. Daily gratitude makes a big difference.
Read her full interview here.
Clea Shearer and Joanna Teplin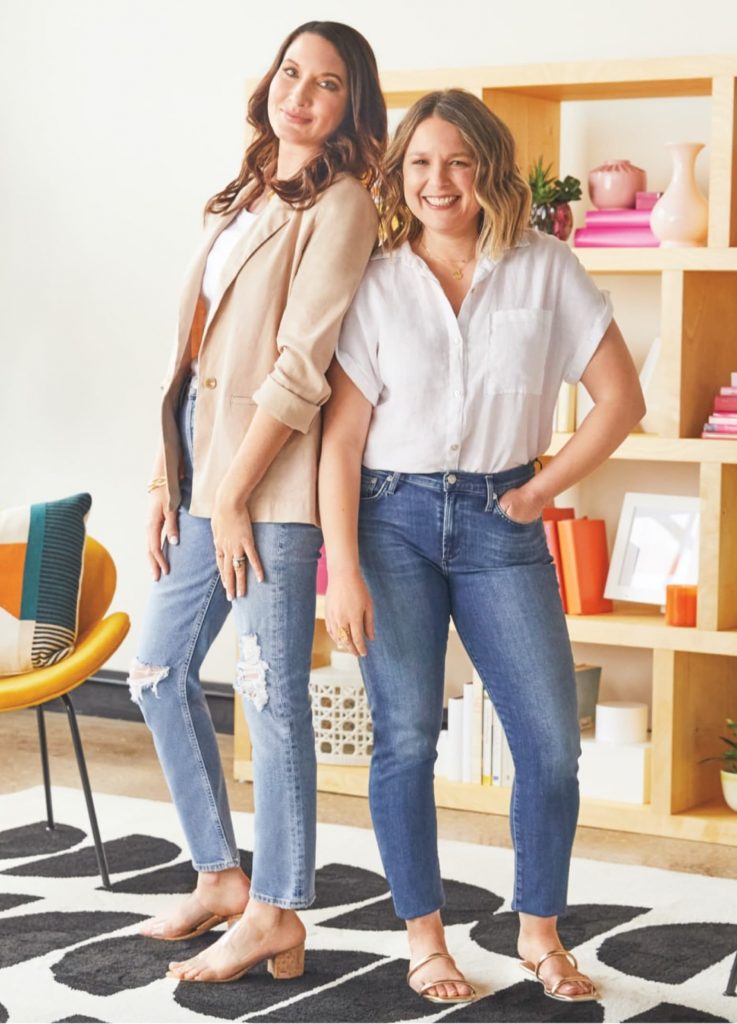 The dynamic duo of Clea Shearer and Joanna Teplin are the stars of the hugely popular Netflix series, Get Organized with The Home Edit. We had the chance to catch up with them back in April.
EE: What about home design and organization do you think resonates so deeply with people?
CS: Like fashion, it's a way for people to express themselves and to surround themselves with what makes them feel good—color, pattern, space.
JT: It's also just so fulfilling. Every year for some time now one of us has built a house or built an extension to a house!
CS: I can't tell you how many times I get home, walk in the doors and announce that I have an entirely new design vision for our home. I think my husband might be done.
Read their full interview here.
Mallory Weggeman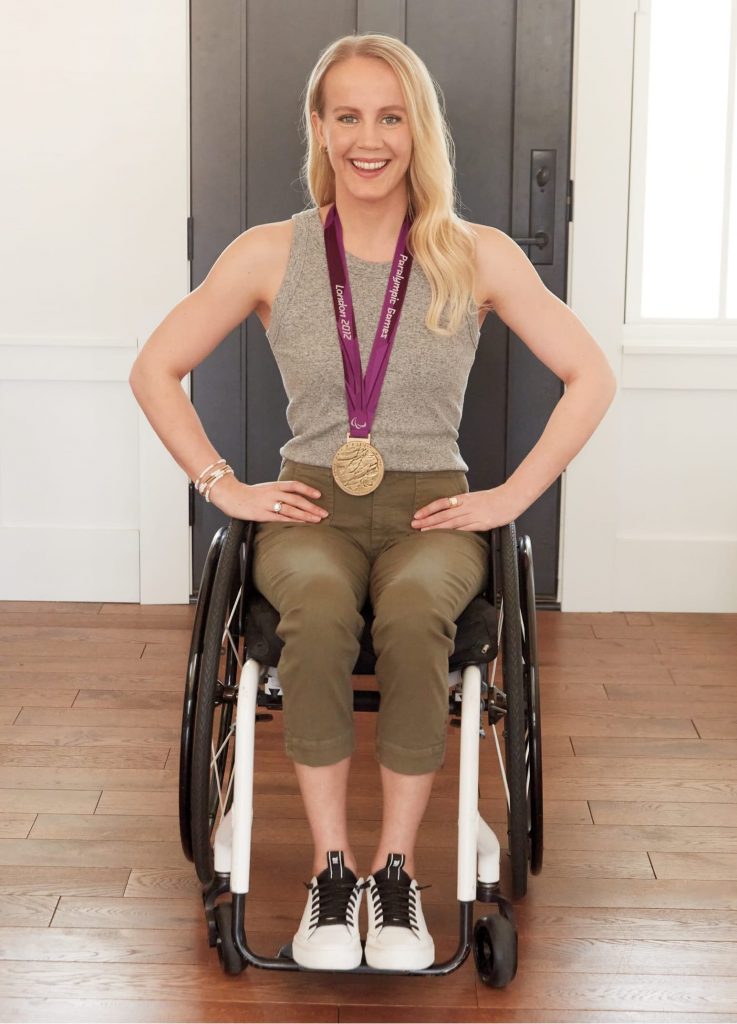 We first featured paralympics super-star Mallory Weggeman back in June and since then she's become a true member of the EVEREVE family (Co-CEO Megan and Mallory toured together for Mallory's Limitless book tour!). She also had an incredible performance at the Tokyo Paraolympic Games this past fall. We'll be catching up with Mallory again soon (stay tuned!) but for now, revisit her interview, where she dispels so many wise words to live by.
EE: At EVEREVE, we've been talking a lot about rising to challenges and coming out stronger. You are certainly a tremendous power of example. What advice do you have for others facing adversity?
MW: Since my paralysis, I've come to learn that our now does not define what's to become. When you're in it, whatever it might be, the feeling is entirely consuming. But know that it's not all darkness. Each day you'll find your way, with a small and mighty community or a global one. Lean on the people around you, keep up that inner strength a day at a time. The circumstances we face don't define us, but how we respond to them do. Choose to show up.
Emma Grede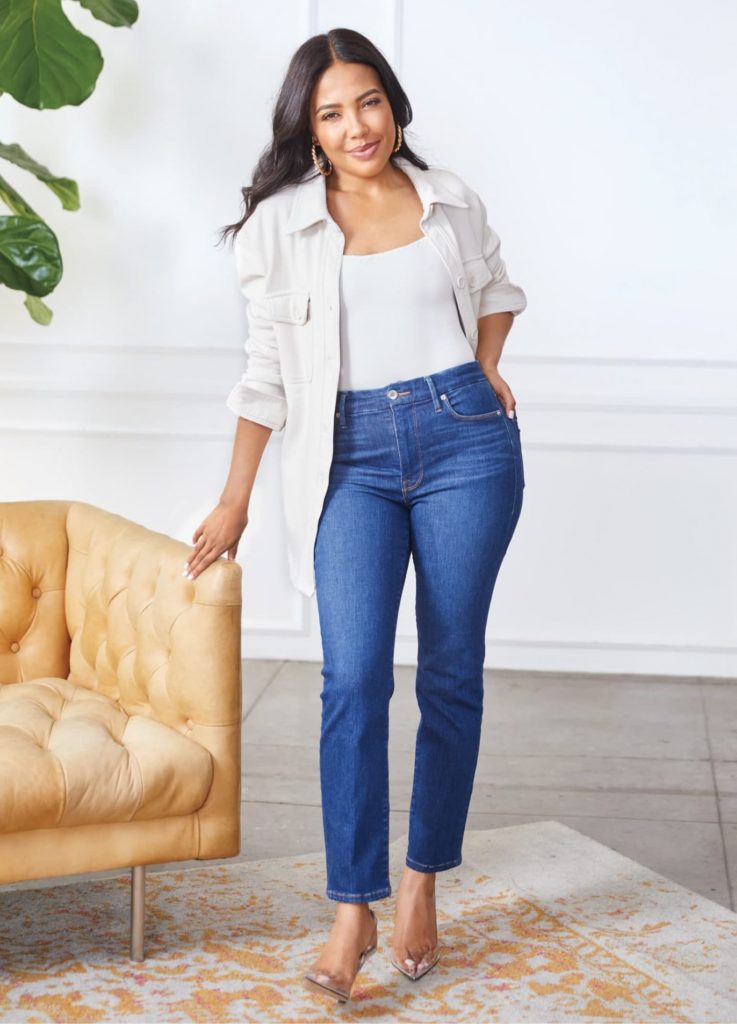 She's a thought leader, global advocate for marginalized women and the CEO + Co-Founder of Good American—Emma Grede is a force! We loved chatting with her back in August, where she shared the story behind one of our favorite denim brands.
EE: What inspired Good American?
EG: A conversation with Khloé Kardashian about what it means to be a confident woman. Having worked in the fashion industry for 15 years prior to founding Good American, I was hyper-aware of how a majority of women were being locked out of the style conversation. Women were dictated to—if you're a certain size, you need to wear a certain silhouette. But we want what we want, right? At Good American we've been on a mission from the beginning to be completely inclusive without sacrificing style.
Read her full interview here.
Ally Love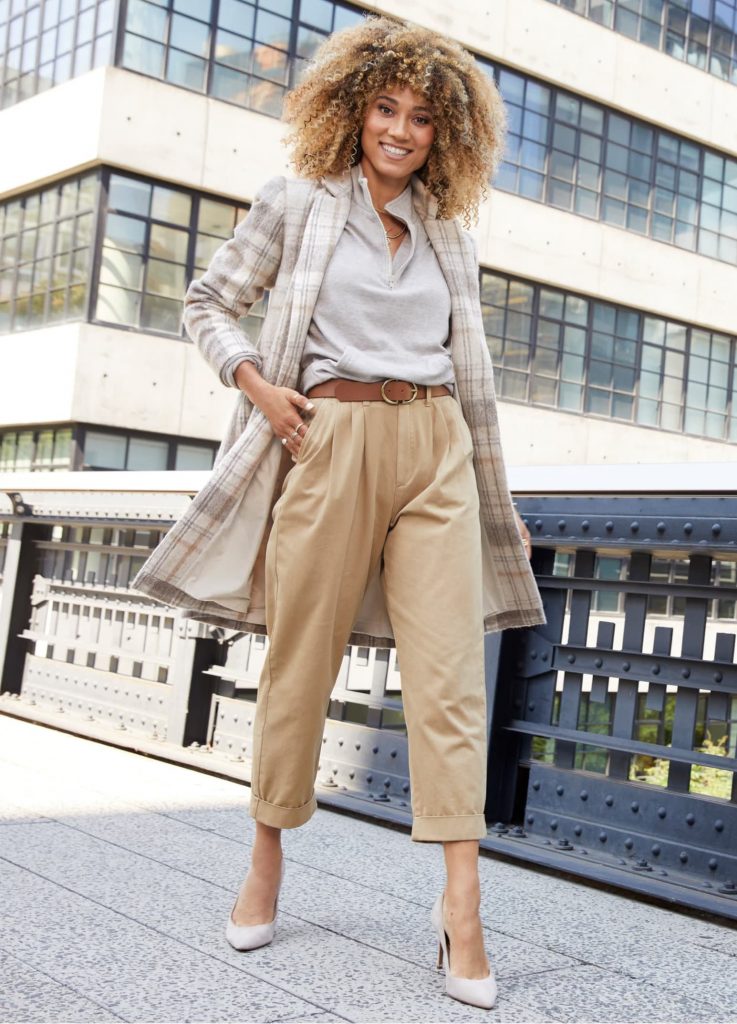 We ended the year with an amazing partnership with fitness pro and the founder of Love Squad, the inimitable Ally Love. Not only did she star on the cover of our September catalog, but she designed her very own collection for us! We heart Ally and her forward-thinking, inclusive approach to life.
EE: What are the most important actions that we can take to move forward?
AL: Conversation is essential. The reality is, it's a unique form of communicating, because it involves listening, understanding individual struggles, and coming to new solutions together. It's about taking a step back and recognizing that there is no one right way to affect systemic and sustainable change. It goes back to the importance and power of meaningful, informed dialogue, with, most important, a diverse group of people at the table. That's when the best ideas come to light, when you get multiple perspectives from many different people. Because that's reality.
Read her full interview here.
Here's to 2022!
We can't wait to continue to grow EVEREVE and bring you the very best mix of great fashion and inspiring voices. We're looking forward to the new year, while reflecting back with so much gratitude and joy. Thank you for your support. Cheers to 2022!